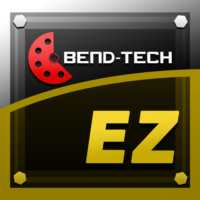 Bend-Tech EZ is an entry-level tube bending software for the home hobbyist. If your parts are simple 2D round tube parts only, (parts that lay flat when completed) then EZ will most likely do the trick. A maximum of six bends per part can be done with EZ.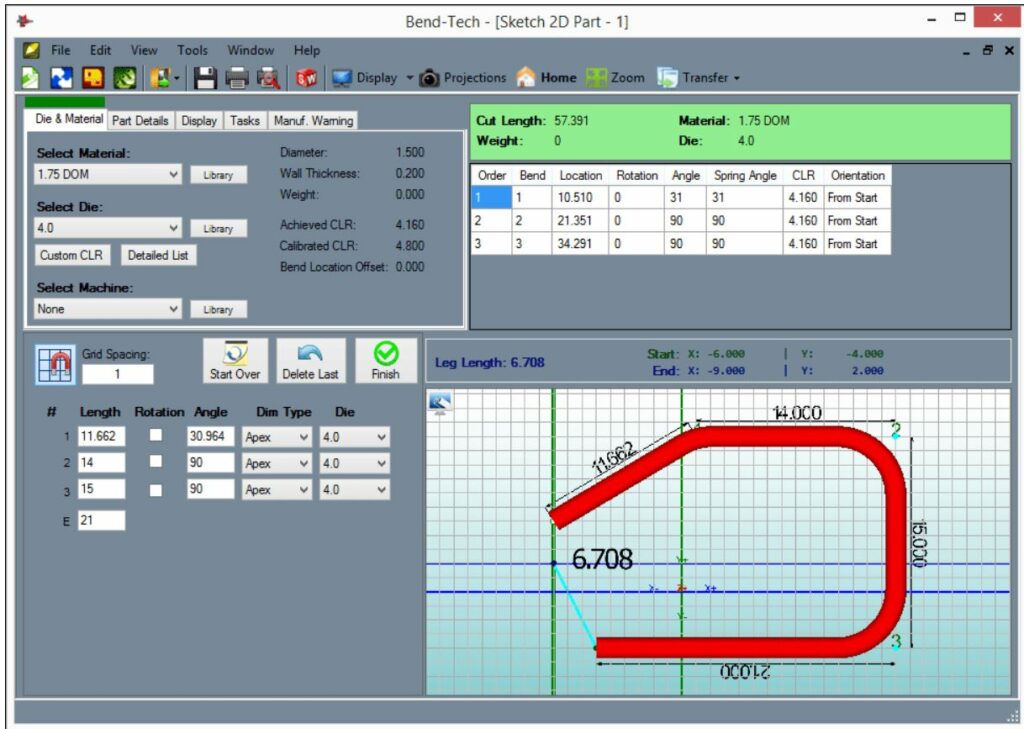 Click-and-sketch part creation.
Adjustable grid-snapping.
Sketch then adjust dimensions.
Simple, easy-to-use 2D design.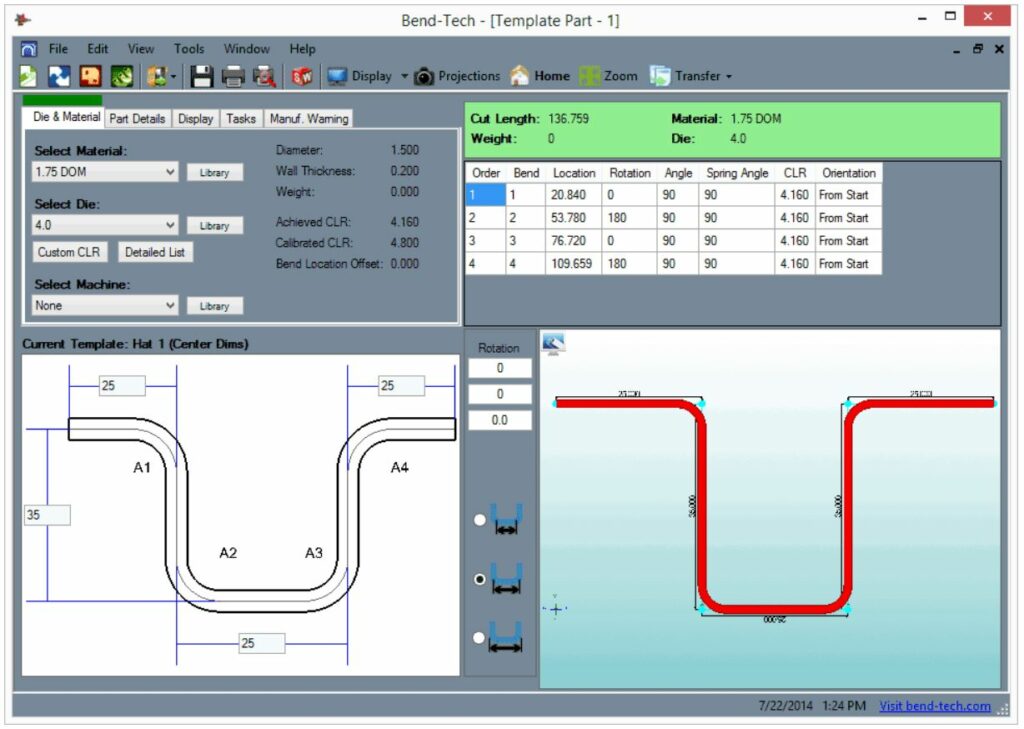 Choose from dozens of predefined templates. The templates are easy to use and in seconds you will have your design completed and be ready to start bending.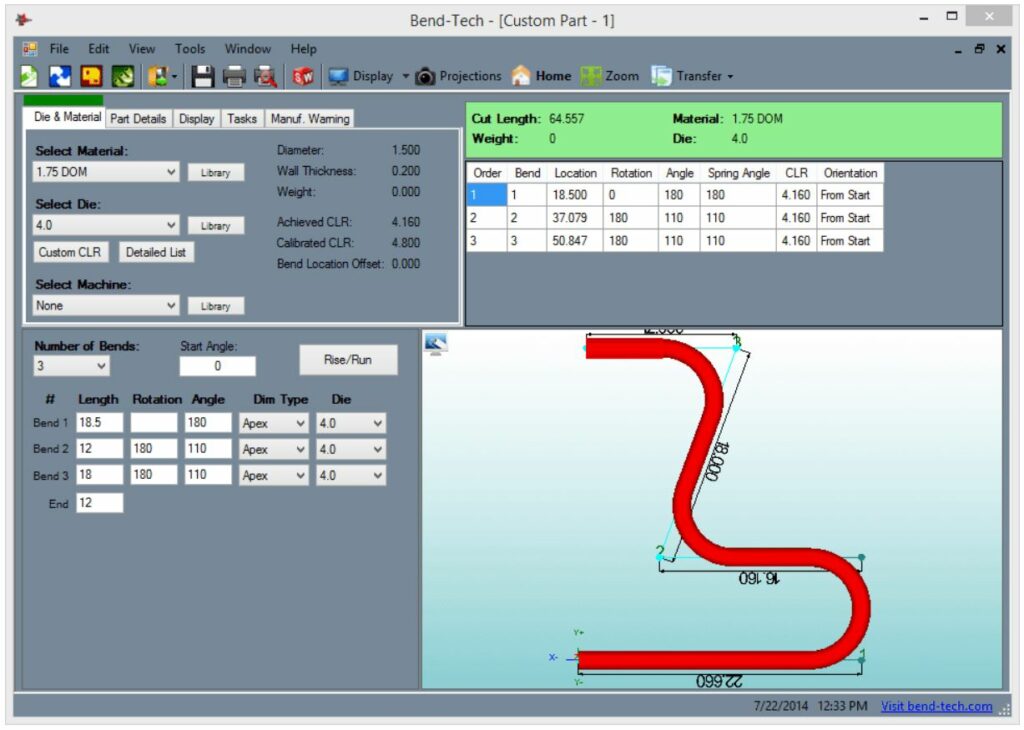 Create a part by starting at one end and then entering in the distance between bends and the angle at each bend. The length values can be apex or tangent values. Custom Part 2D allows bends to reverse direction (180 degree rotation).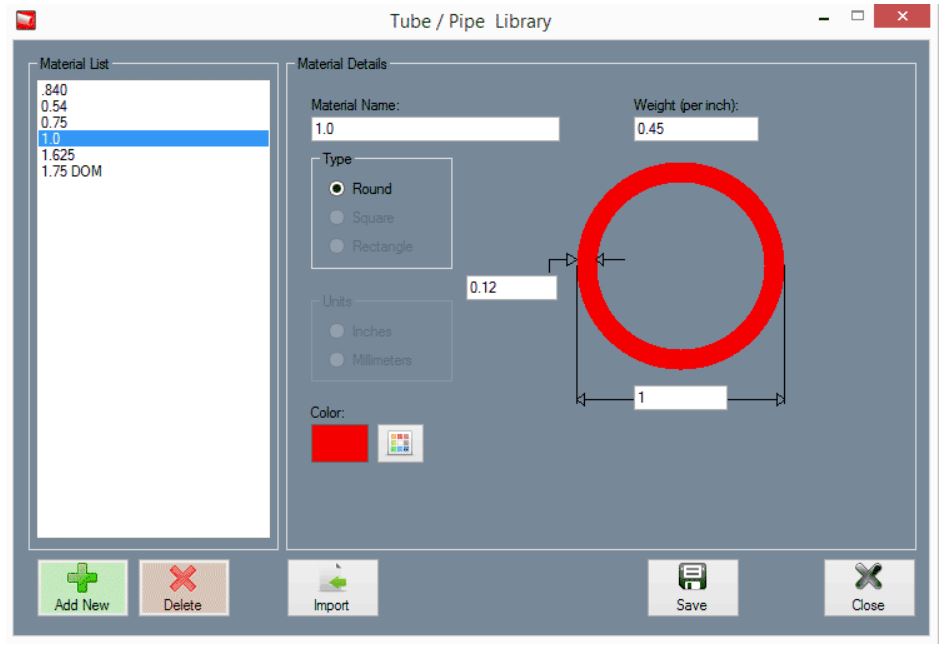 The Material Library includes material shape, size, wall thickness, color, and weight.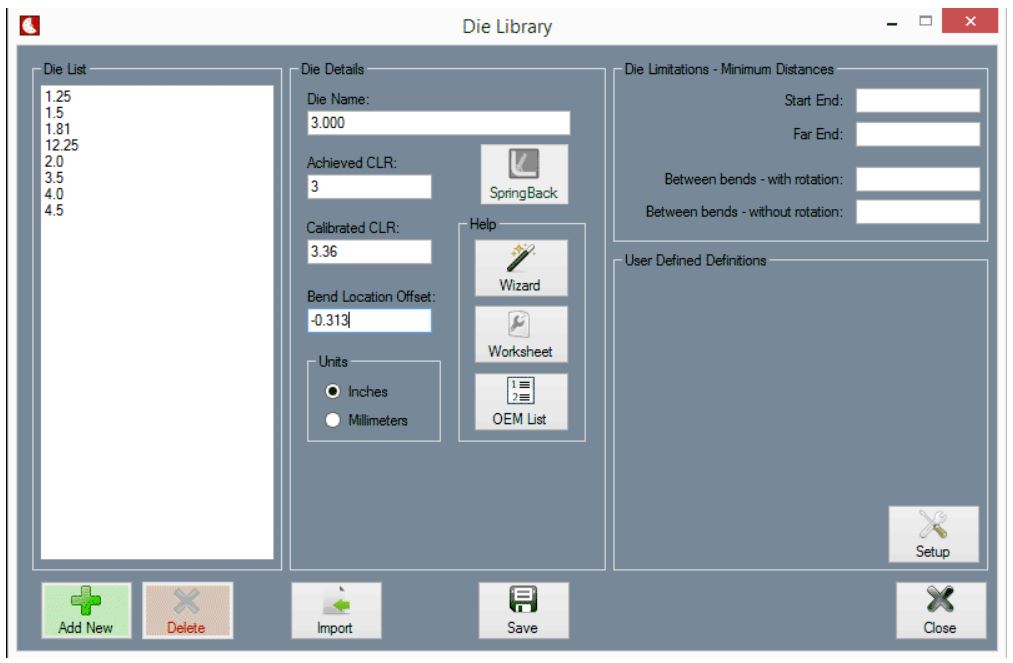 Define your dies within the software. Definition includes CLR, Calibrated CLR (stretch factor), and Bend Location Offset.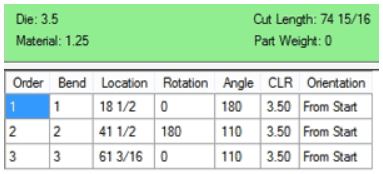 Software will provide cut length, bend locations, bend angles, and rotations for every parts you have designed. Each bend location is based from the end of the tube.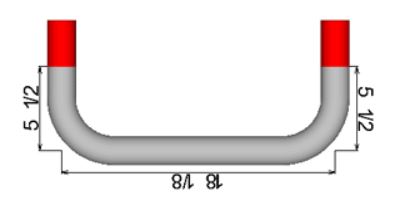 Cutoff allows extra material to be added at the end of the tube for cutting after bending. The cut length and bend locations are automatically adjusted for cutoff values.
Bend-Tech software requires an active internet connection in order to activate the license on your computer, and then every 6 month. SE software can run offline in between. Don't have internet connection? See Dongle Key option.