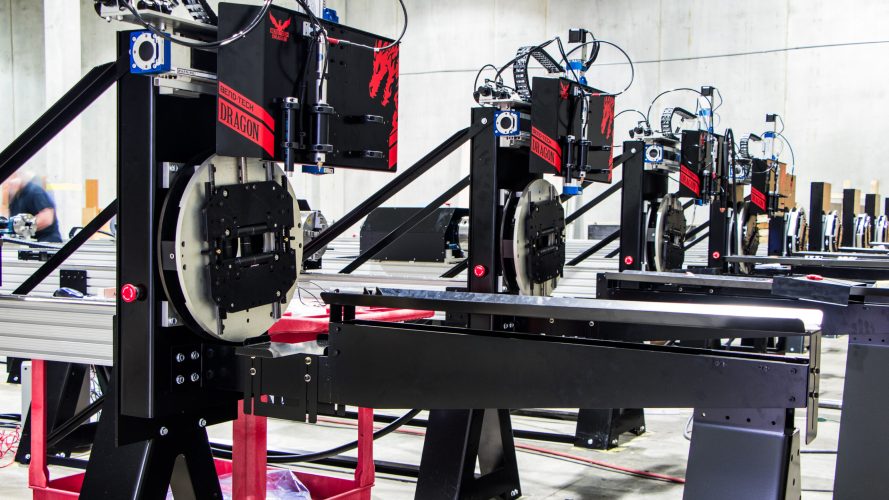 CNC plasma cutters have long been used in industrial construction projects, the production of automotive equipment, and other industries that are looking for more innovative, efficient ways to manufacture their products.
Because of the system's flexibility, it is easier to list what it cannot be used for than it is to elaborate on all plasma cutter uses. From varying industries it's used in and the endless products it can cut, mark, and engrave, here are some of the most suitable operations for a CNC plasma cutting machine.
A Versatile Machine Designed for Everything
As the name suggests, CNC plasma cutting machines are commonly found in structural steel manufacturing and various metal fabrication settings. Because the plasma torch is an electrically ionized gas channel, the machine is best suited to handle conductive materials, most of which are metals. This eliminates the need for traditional metal-against-metal cutting in many cases—making it preferable for operators who want fewer metal chips, more accurate cuts, and a cleaner, thicker edge for welding.
Along with steel manufacturing and metal fabrication, many industries employ the power of a CNC plasma cutting machine. Agriculture manufacturers benefit from plasma cutters producing their farm implements, cattle feeders, fencing and gates, and more. Roll cages, bumpers, grill guards, roof racks, rock sliders, and running boards are common CNC plasma cutting machine operations for the automotive industry. Construction elements include handrails, work platforms, and more.
The space and aeronautics industry has also adopted some plasma cutter uses. Though most of their fabrication jobs are on a need-to-know basis at present, some common products such as platforms for assembly, as well as fusel lodges, are made with CNC plasma technology.
Plasma Cutting Products Are All Around Us, Every Day
While these machines can be used for construction and the manufacturing of farm equipment, they are also responsible for everyday products the average person may use.
From squatting racks at the gym to hunting stands out in the woods, CNC plasma cutters have a hand in products we use every day. They are just one of the machines to thank for furniture parts, side-by-side UTV accessories, trailers for cars and boats, and more.
Because CNC plasma cutters are more affordable than their alternatives, hobbyists and artists often use them for personal projects such as go-kart roll cages, ornamental pieces like gates and garden pieces, and address signs.
Plasma Cutter Uses of the Future
CNC plasma cutting machines are constantly being implemented in settings to make both old and new products. With existing industries continuing to streamline production, and new industries beginning to embrace the utility of the technology, this is only the beginning for CNC plasma cutting machines.